I'm going to have to check out this show even though it's not my usually preferred fare.
Christians Can Find Humor in 'GCB'
by Sandi Villarreal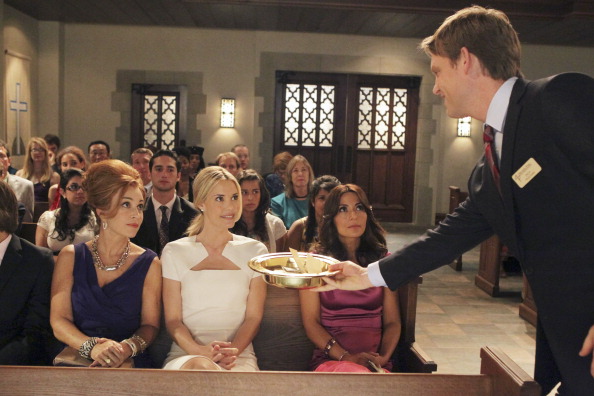 It's a television show that 1) follows "Desperate Housewives" and 2) only got "meh" ratings for its Sunday premiere, so I was slightly taken aback by the mini-firestorm over ABC's new "GCB."

The show, based on the book Good Christian Bitches by Kim Gatlin and starring Annie Potts and Kristin Chenoweth, is getting heat from conservatives and Christian groups for portraying Christians in a poor light for their cattiness, opulence, and overall … well, bitchiness. (Don't worry; I'm female. I get to say that.) ...
If you're offended by this show, you're probably taking it too seriously. It's basically Mean Girls 25 years later with big hair, accents and Sunday School. These Botoxed beauties are no more an accurate representation of Christian women than the ladies of Wisteria Lane are of suburbanites. Let's give the public some credit in understanding that.

Continue reading: http://sojo.net/blogs/2012/03/08/christians-can-find-humor-gcb